Cardi B reacted to the controversial video of the Dalai Lama asking a c.h.i.l.d to s.u.c.k his tongue by urging parents to teach their c.h.i.l.dren about "predators" and "boundaries."
The recently surfaced video of the Dalai Lama shows the exiled leader of Tibetan spiritual Buddhists kissing a young boy on the lips and caressing his forehead during a public appearance.
He can then be seen patting the boy on the arm and saying, "S.u.c.k my tongue."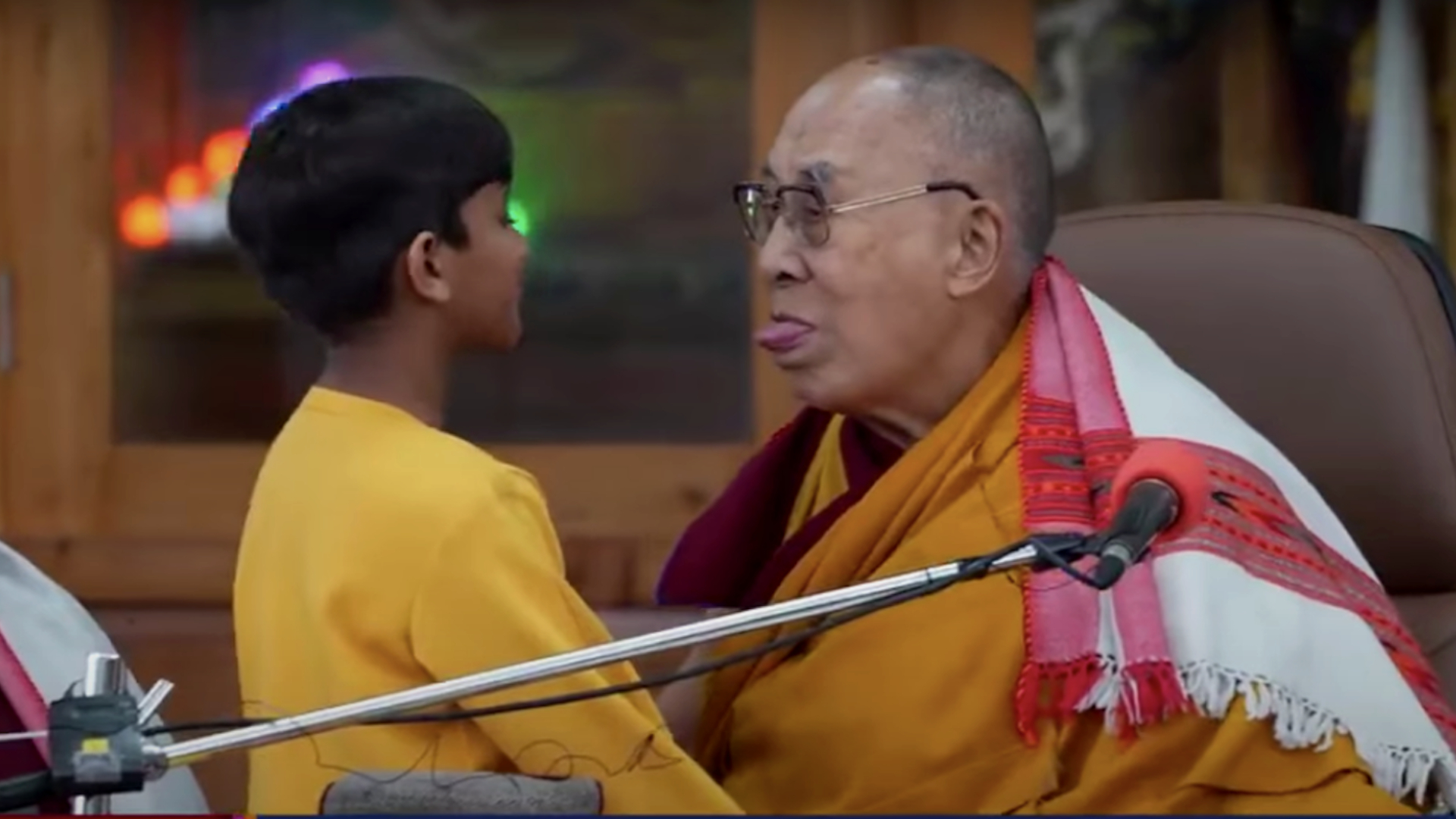 "This world is full of predators," Cardi tweeted on Monday. "They prey on the innocent. The ones who are most unknowing, our c.h.i.l.dren. Predators could be our neighbors, our school teachers, even people wit money ,power & our churches.
"Constantly talk with your kids about boundaries and what they shouldn't allow people to do to them."
After one fan urged Cardi to "reconsider" the wording of her advice, the "Bodak Yellow" rapper replied: "I don't gotta watch my words..I know exactly wat I mean from the time you start potty training your kids you should tell them DONT LET nobody touch your privates,enter the bathroom wit you and don't keep no secrets away from mommy."
Cardi also responded to being called "wrong messenger," given she previously admitted to dr*gging and r*bbing men when she worked as a stripper.
"Wow all this support I'm getting at the same time is beautiful," she tweeted. "It was deep in my heart to talk about this cause me & my friend was talkin last night & then the dalai lama thing happen this morning …Thank you everyone..I just have to realize the people attacking me are just projecting."
The Dalai Lama, a Nobel laureate, has spent more than six decades in exile after being forced to flee Tibet by Chinese forces in 1959.
Now 87, he preaches primarily from his base in northern India, where he is granted political asylum.
On Monday, he issued an apology for the video in question on his official Twitter account.
"A video clip has been circulating that shows a recent meeting when a young boy asked His Holiness the Dalai Lama if he could give him a hug," reads the statement.
"His Holiness wishes to apologize to the boy and his family, as well as his many friends across the world, for the hurt his words may have caused," the post continued.
"His Holiness often teases people he meets in an innocent and playful way, even in public and before cameras. He regrets the incident."
Representatives for the Dalai Lama did not immediately respond to a request for comment.