What we're selling is not square footage … This is going to be (for) somebody who wants to buy a part of history'.
Pop icon Britney Spears' childhood home has hit the market with a price tag of US$1.2 million — more than quadruple the price that the ranch-style house in Kentwood, La., sold for in 2021.
"What we're selling is not square footage. This home will not appraise for 1.2 million," says Yvonne Hulsey, the real estate agent in charge of the listing. "This is going to be a cash buyer, somebody who wants to buy a part of history, a legacy, memory."
The one-storey home is 2,229 square feet, with three bedrooms and three bathrooms. Built in 1980, it sits on a nearly two-acre lot that includes a basketball hoop and a two-car garage. Hulsey estimates an appraiser would likely value it around US$300,000. For that reason, a buyer paying anywhere close to full listing price almost certainly wouldn't be able to get a loan for it.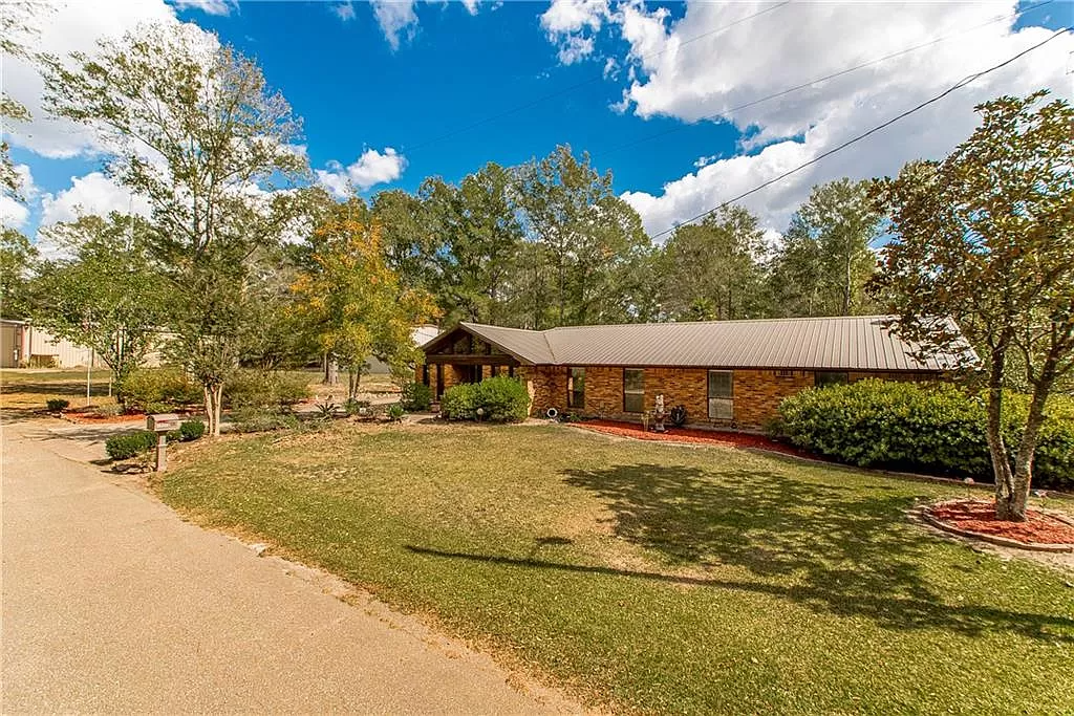 Hulsey was also the selling agent on the home in 2021, when the pop star's estranged father, Jamie Spears, listed it for less than US$300,000. He did not market the home's connection to his daughter, Hulsey says.
He did, however, leave behind some furniture, including sofas, chairs and knickknacks that are among the selling features this time around. One photo on the listing shows a mirror adorned with Britney Spears stickers and an 'N Sync World Tour poster. "That's original to Britney's room," Hulsey said.
Prospective buyers will not find the bedroom furniture that Spears grew up with — those pieces are at the Kentwood Museum, which has an exhibit dedicated to the pop star.
The home was listed right after the publication of Spears' memoir, "The Woman in Me," on Oct. 24, which sold more than one million copies in its first week. In her memoir, Spears expresses her exasperation and disappointment with the people who took advantage of her and profited off her success.
Listing photo of the childhood home of Britney Spears. PHOTO BY TWITTER
The book also mentions the Kentwood house several times. At age 10, for example, while she was cast in an off-Broadway play, she learned she would have to perform on Christmas. She recalls how she yearned for the "sturdy evergreen we'd have in our living room in Kentwood," and decided to quit the show.
Hulsey is hoping that "somebody will purchase this and turn it into either a museum or a venue or an Airbnb and bring to Louisiana the excitement of being able to stay on a property where the Spears family raised their children."
Hulsey hasn't received any offers yet, but she's optimistic about where things stand. "We are entertaining offers," she says. "Everything is negotiable."