Demi Lovato celebrated the end of the U.S. leg of her Tell Me You Love Me Tour on Monday night (April 2) with a sexy stage moment with her tour partner, Kehlani at the Prudential Center in Newark, New Jersey.
The "Sorry Not Sorry" singer was performing her song "Lonely" on a bed onstage when Kehlani came up and kissed Demi – who then got on top of Kehlani on the bed, and the two rolled around together!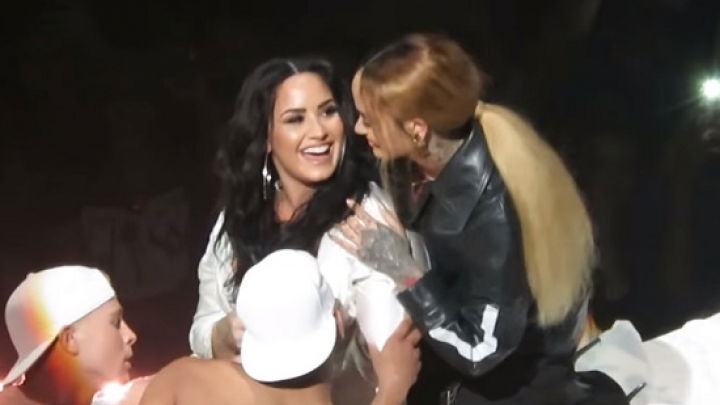 "Truly so grateful to have had this extremely special, talented and cool as f— woman on this tour with me. What an incredible fun sexy crazy night that I'll never forget!!" Demi said after the show on her Instagram.
Kehlani also showed love on her socials: "Watching you every night was a learning experience and you forever have a fan and supporter in me. Tonight your dancers put me up to this but anyone would be stupid not to jump at the chance to hop on that damn moving bed and grab your face looooool."